Quisisana - Cottage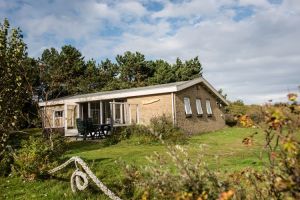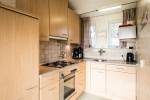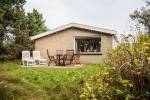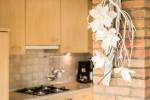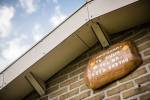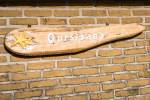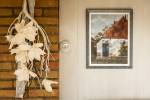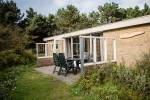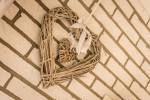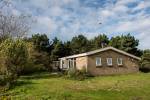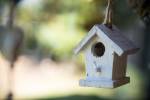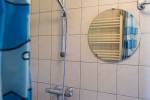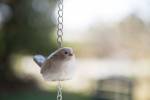 Zoekt u voor uw vakantie een 6-persoons bungalow op Ameland, voorzien van alle gemakken en vrij en rustig gelegen? Dan is bungalow Quisisana voor u de juiste keus. De pagina's op deze site geven u een indruk wat Quisisana u te bieden heeft.

Quisisana beschikt over VVV-classificatie **** (4 sterren) en ligt zeer gunstig: vrijstaand en rustig op een ruime kavel aan de rand van kleinschalig bungalowpark "Klein Vaarwater" te Buren. Dit park ligt in de nabijheid van strand, bos, natuurgebieden en voorzieningen zoals supermarkt, overdekt zwembad, wegen en fietspaden.

Voor kinderen is bungalow Quisisana ook goed toegerust: een kinderbed, kinderstoel en box zijn aanwezig. In Quisisana kunt u ook beschikken over draadloos internet (tegen vergoeding).
Er is parkeergelegenheid op eigen terrein. Huisdieren meenemen is alleen op afspraak toegestaan.35 euro per hond, eindschoonmaak is 60 euro
For information and reservation
Mevr. C. Molenaar - de Jong
Fabriekspad 16, Buren, Ameland
tel. +31 519 542 740
mob. +31 621 260 866
mail.
E-mail
web.
Website
Characteristics
Price indication: €495,00 to €1.175,00 per week.
Max. 6 personen.

Bedrooms: 3.
Bedden: 4.
Stapelbed.
Bathrooms: 1.

Floor space: ±96 m².
Pets allowed after consultation.
No smoking.
Washing machine.
Dryer.
Kitchen
Refrigerator.
Freezer compartment.
Coffee machine.
Water boiler.
Toaster.
Citrus press.
Dishwasher.
Oven.
Microwave.
Media
Wi-Fi internet.
TV.
Foreign TV channels.
DVD-player.
Radio.
CD-player.
Child Facilities
High chair (child/baby chair).
Campingbed.
Children's box.
Outside
Garden.
Terrace.
Garden furniture.
Car parking place.
Storage room.
BBQ.
Location
Distance to the beach: ±500 m.
Distance to the city centre: ±500 m.
On holiday park.
By the sea.
On the beach.
In forest.
Detached.
Occupancy rate
December 2022
48
1
2
3
4
49
5
6
7
8
9
10
11
50
12
13
14
15
16
17
18
51
19
20
21
22
23
24
25
52
26
27
28
29
30
31
January 2023
52
1
01
2
3
4
5
6
7
8
02
9
10
11
12
13
14
15
03
16
17
18
19
20
21
22
04
23
24
25
26
27
28
29
05
30
31
February 2023
05
1
2
3
4
5
06
6
7
8
9
10
11
12
07
13
14
15
16
17
18
19
08
20
21
22
23
24
25
26
09
27
28
March 2023
09
1
2
3
4
5
10
6
7
8
9
10
11
12
11
13
14
15
16
17
18
19
12
20
21
22
23
24
25
26
13
27
28
29
30
31
April 2023
13
1
2
14
3
4
5
6
7
8
9
15
10
11
12
13
14
15
16
16
17
18
19
20
21
22
23
17
24
25
26
27
28
29
30
May 2023
18
1
2
3
4
5
6
7
19
8
9
10
11
12
13
14
20
15
16
17
18
19
20
21
21
22
23
24
25
26
27
28
22
29
30
31
June 2023
22
1
2
3
4
23
5
6
7
8
9
10
11
24
12
13
14
15
16
17
18
25
19
20
21
22
23
24
25
26
26
27
28
29
30
July 2023
26
1
2
27
3
4
5
6
7
8
9
28
10
11
12
13
14
15
16
29
17
18
19
20
21
22
23
30
24
25
26
27
28
29
30
31
31
August 2023
31
1
2
3
4
5
6
32
7
8
9
10
11
12
13
33
14
15
16
17
18
19
20
34
21
22
23
24
25
26
27
35
28
29
30
31
September 2023
35
1
2
3
36
4
5
6
7
8
9
10
37
11
12
13
14
15
16
17
38
18
19
20
21
22
23
24
39
25
26
27
28
29
30
October 2023
39
1
40
2
3
4
5
6
7
8
41
9
10
11
12
13
14
15
42
16
17
18
19
20
21
22
43
23
24
25
26
27
28
29
44
30
31
November 2023
44
1
2
3
4
5
45
6
7
8
9
10
11
12
46
13
14
15
16
17
18
19
47
20
21
22
23
24
25
26
48
27
28
29
30
December 2023
48
1
2
3
49
4
5
6
7
8
9
10
50
11
12
13
14
15
16
17
51
18
19
20
21
22
23
24
52
25
26
27
28
29
30
31
January 2024
01
1
2
3
4
5
6
7
02
8
9
10
11
12
13
14
03
15
16
17
18
19
20
21
04
22
23
24
25
26
27
28
05
29
30
31
February 2024
05
1
2
3
4
06
5
6
7
8
9
10
11
07
12
13
14
15
16
17
18
08
19
20
21
22
23
24
25
09
26
27
28
29
Location