Lighthouse Bornrif Ameland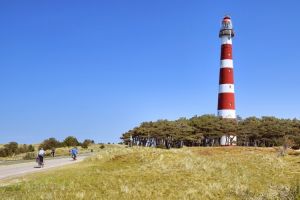 Bornrif is the unofficial name of the lighthouse at Hollum in Ameland. The lighthouse was built in 1880, commissioned by King William III. After World War II there was a new, less bright, light on the tower. This tower then got the nickname: twilight lamp. In 1952, a new stronger light was placed, this light is 4,400,000 candlepower. The ...
Corn Mill De Phenix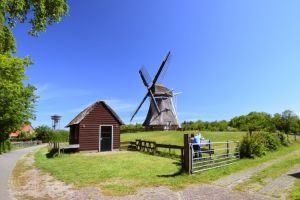 Around the site of the present mill there have been mills since 1629. However, the mills in this location know an unfortunate history. On New Year's Eve 1833, a predecessor of the Phenix was blown over, and in 1880 mill De Hoop (of Peter Boelens) burned down after lightning struck it. The Phenix, risen from the ashes, is the successor of the mill De Hoop. The mill ...
Corn and mustard mill De Verwachting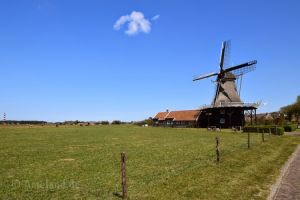 Tower mill 'De Verwachting' stands on the place where the old corn mill 'De Verwachting' once stood in 1840-1949. The mill was rebuilt in 1988. The flour is ground and mustard is made on set times in this 100 year old mill. Millers and mustard makers provide you with detailed explanation of the craft, and as a visitor you are more than welcome to attend one of these ...
Nederlands Hervormde Kerk
Van Camminghastraat, Ballum
Nessumer toren
Torenstraat, Nes - Ameland
Standbeeld Rixt van Oerd
Dorpsplein, Buren - Ameland
St. Clemenskerk
Kardinaal de Jongweg, Nes