Cycling
A wadden island full of variety and riches, welled up of seaweed and sand. Ameland is a paradise for nature lovers. The island has over 100 km of cycle tracks. Almost nowhere, there is so much variety on such a small area. Woods, dunes, salt marshes, beaches, polders and tidal flats. Cyclists can see all types of landscape in half a day. The diversity of plants is unprecedented. And then there are the birds. There are attractive walking trails, also for Nordic walking, and various equestrian trails.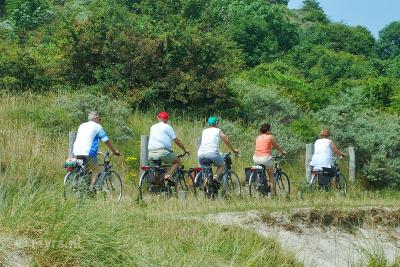 Many bicycle paths and coastal roads
Ameland is for the most holiday guests sun, sea and beach. But there is a lot more have to offer, a lot more, many pleasant kilometres more.
The many cycle-tracks and the rural roads offer you a varied view that is uncommon in the Netherlands. The coastal-tracks through the dunes, the peaceful country roads through the countryside, the characteristic peaceful villages and the long extensive cycle-tracks. A safe and ideal environment to enjoy, by yourself or with the whole family. In short; There is a lot to discover in and around by bicycle.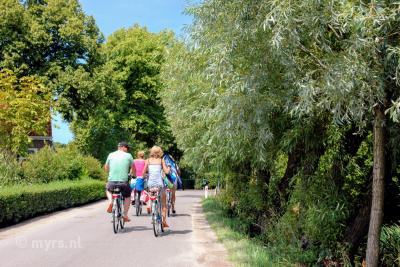 Bike Rental
Do you want to make a cycling-tour during your holiday or do you want to have a bicycle at your holiday residence? Than you can go to many places for a good rental bike. For bike rentals on Ameland, we recommend the following companies: