Nature Reserve Ameland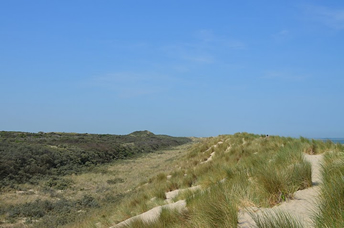 An island full of variety and natural riches, welled from whose and sand. Ameland is a paradise for nature lovers. Almost nowhere else there's more variety on such a small area. Woods, dunes, salt marshes, beaches, polders and tidal flats. Cyclists can see all types of landscape in half a day. The diversity of plants is unprecedented. And then there are the birds. Ninety-kilometre bike paths take you to the best spots on Ameland. There are attractive hiking trails, including Nordic walking, and various equestrian trails. If there is snow, the horse sleigh comes out.
Flora and Fauna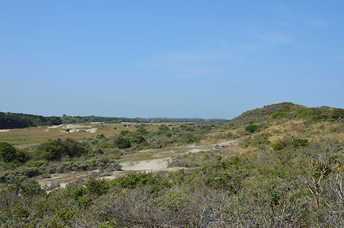 The salt and sweet water Ameland provides an unprecedented wealth of plants. Of the fourteen hundred plants that the Netherlands count, there are about five hundred present on this narrow strip of land between the Wadden and the North Sea. In the summertime, the yellow evening primrose and the blue sea holly flower. Orchids in bloom are therefore blooming in the wet dune valleys. At the end of summer, the marsh gentian colours blue. The sea buckthorn grows in the inner dunes. In autumn the bushes wear bright orange berries, of with delicious syrup is made.
The Wadden are perhaps the richest bird's area of Western Europe. Millions of birds enjoy what the sea brings them. Once the mud is dry, they go searching for food: clams, mussels, snails, and shrimps. They only have limited time before the water rises again. Then it's over, particularly for birds with short legs. The Englishman plate, a high sandbank between Ameland and Schiermonnikoog, is a great refuge when the water is high.
About fifty bird species breed on Ameland, from the herring gull to the pigeon hole and from the harrier to the meadow pipit. During the flood, the marshes serve as a refuge for thousands of oystercatchers, dunlin, curlew and eiders. Two thousand pairs of pewit gulls breed here; you can also see terns, Arctic terns and avocets here.