Corn Mill De Phenix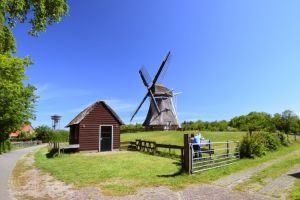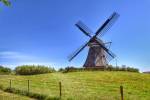 Around the site of the present mill there have been mills since 1629. However, the mills in this location know an unfortunate history. On New Year's Eve 1833, a predecessor of the Phenix was blown over, and in 1880 mill De Hoop (of Peter Boelens) burned down after lightning struck it. The Phenix, risen from the ashes, is the successor of the mill De Hoop.
The mill turns every other two weeks. Grain is ground into flour, which is then used by some of the local bakers of Ameland to bake authentic islander bread.
Furthermore Corn Mill De Phenix is near the following sights: Natuurcentrum (±300 m), Marina 't Leyegat Ameland (±1,1 km), Agricultural and beachcombers museum Swartwoude (±1,5 km), Waddenhop-boot De Zeehond (±1,6 km) & Swimming Pool de Golfslag (±2,1 km).
For information:
Molenweg, Nes
tel. +31 519 542 737