Marina 't Leyegat Ameland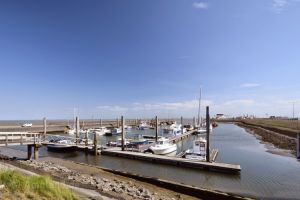 This marina is located around the former old dock, on the east side of the ferry jetty.
Furthermore Marina 't Leyegat Ameland is near the following sights: Waddenhop-boot De Zeehond (±500 m), Corn Mill De Phenix (±1,1 km), Natuurcentrum (±1,4 km), Agricultural and beachcombers museum Swartwoude (±1,8 km) & Swimming Pool de Golfslag (±2,6 km).
For information:
Oude Steiger 3, NES AMELAND
tel. 051 954 215 9
web.
Website
Location