Agricultural and beachcombers museum Swartwoude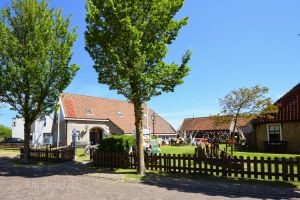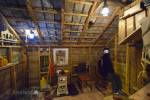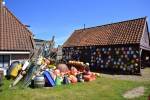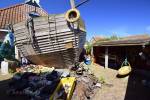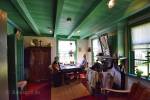 This exhibition area has an agricultural and a beachcombers section. Various aspects of the agriculture on Ameland is highlighted in the agricultural section. With interactive elements you can relive the history of the agriculture of Ameland. The farmers on the island rarely practiced only the farmer profession. It was often in combination with countless of other activities such as: fishing, hunting and beach combing. Game and fish were a welcome addition to the sparse menu, and found beach wood was used for maintenance and/or expansion of their own businesses.
The beachcombers section contains a wide variety of finds on the beach. You also get to know the story of 'Ritskemooi' in a lifelike way in the museum. The Agricultural-Beach combers museum is a 'living museum'. The farm work is carried out in an authentic way, just like back in 1890-1900. The stables include horses, goats, pigs and chickens. The traditional farmhouse is completely decorated in style.
Furthermore Agricultural and beachcombers museum Swartwoude is near the following sights: Swimming Pool de Golfslag (±850 m), Amelander Meervalkwekerij (±1,5 km), Corn Mill De Phenix (±1,5 km), Natuurcentrum (±1,5 km) & Marina 't Leyegat Ameland (±1,8 km).
For information:
Hoofdweg 1, Buren
tel. +31 519 542 845
web.
Website
Location