Corn and mustard mill De Verwachting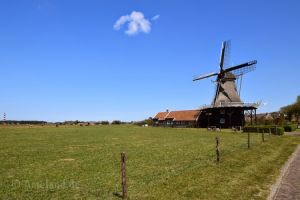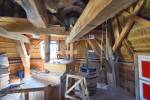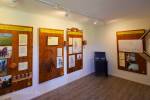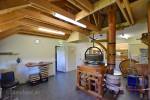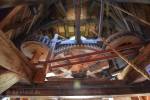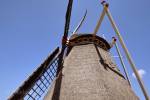 Tower mill 'De Verwachting' stands on the place where the old corn mill 'De Verwachting' once stood in 1840-1949.
The mill was rebuilt in 1988. The flour is ground and mustard is made on set times in this 100 year old mill. Millers and mustard makers provide you with detailed explanation of the craft, and as a visitor you are more than welcome to attend one of these demonstrations.
The mill has also a mill shop. Here all kinds of handcrafted mill products are available. One can find flour and wheat flour here, various kinds of pancakes mixes, cake mix and fourteen different types of quintessential Ameland mustard. The Ameland mustard which is made in 'De Verwachting' mill, is part of the Products of Ameland.
Corn mill 'De Verwachting' is an octagonal windmill. An octagonal smock mill is a mill whose tower has eight sides. It is also a type of mill where only its top can rotate. The purpose of the mill is to grind corn. On the site of this mill was a predecessor from 1840, but it was demolished in 1949 due to deferred maintenance. A few years before World War II people began to use diesel engines to grind corn. But when there was no fuel available anymore in the years of war they grinded with wind again. In 1991 a mill from Brucht was rebuilt again on this site.
Furthermore Corn and mustard mill De Verwachting is near the following sights: Rescue Museum Abraham Fock (±400 m), Cultural and historical museum Sorgdrager (±550 m), Seal tours (±750 m), Golf course Ameland (±900 m) & Lighthouse Bornrif Ameland (±1,1 km).
For information:
Molenweg, Hollum
tel. +31 519 542 737
web.
Website
Location